99% effective when used as directed.
Your chance of getting pregnant depends on how well you follow the directions for XULANE. In clinical studies of a similar product, 1 to 2 out of 100 women got pregnant during the first year that they used Norelgestromin (NGMN)/Ethinyl estradiol (EE) patch as directed.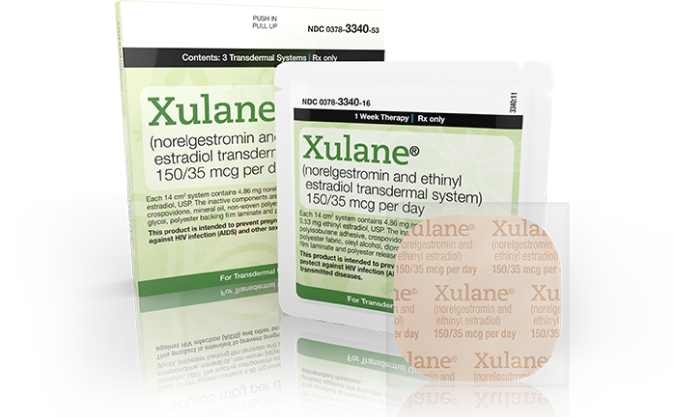 Not actual size.
XULANE may not be as effective in preventing pregnancy in women who weigh 198 lbs (90 kg) or more. If you weigh more than 198 lbs (90 kg), talk to your healthcare provider about which birth control is right for you.
Hormonal birth control methods, such as XULANE, help to lower the chances of getting pregnant. They DO NOT protect against HIV infection (AIDS) and other sexually transmitted diseases.
Who should not use XULANE?*
XULANE is not for everyone. You should discuss your individual medical history, health risks and lifestyle choices with your healthcare provider to determine whether the XULANE patch may be a match for you.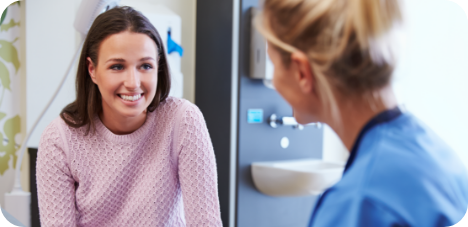 Do not use XULANE if you smoke and are over 35 years old, or you:
have or have had blood clots
have an inherited problem that makes your blood clot more than normal
have a history of heart attack, stroke, or certain heart valve or rhythm problems that can cause blood clots to form in the heart
have high blood pressure that medicine cannot control
have diabetes with kidney, eye, nerve, or blood vessel damage
have had certain kinds of severe migraine headaches with aura, numbness, weakness, or changes in vision or any migraine headaches if you are over age 35
have a BMI of 30 kg/m2 or more
have liver disease or liver tumors
have unexplained vaginal bleeding;
are pregnant or think you may be pregnant
have had breast cancer or any cancer that is sensitive to female hormones;
if you take Hepatitis C drugs containing ombitasvir/paritaprevir/ritonavir, with or without dasabuvir, as this may increase levels of the liver enzyme "alanine aminotransferase" (ALT) in the blood
*The above factors are not the only factors to consider in determining whether the XULANE patch may be appropriate for your particular birth control needs. Be sure to discuss the risks and benefits of all your options with your healthcare provider.